by Evan Adcock and Kirstin Fowler
Before the pandemic moved learning online, collaborative classroom projects brought math to life for students and kept them engaged. Moving the classroom to the home has added new challenges for a subject that many students struggle with. Here, we share some tips to keep your at-home learner engaged with fun math activities for the whole family!
1. Play with base ten blocks.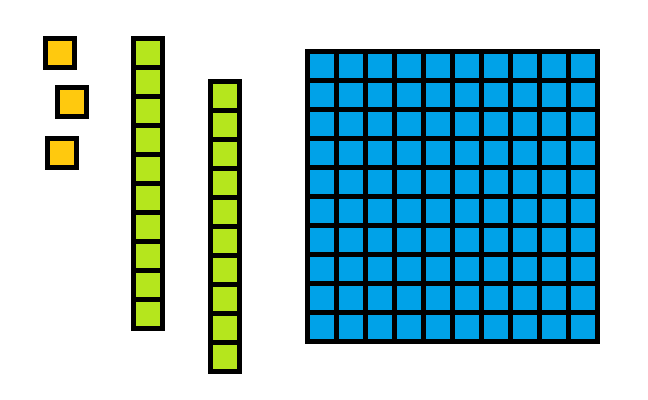 Base ten blocks, or place value blocks, are a kind of manipulative (ie physical items that help us count "how many" or represent "how much." They are one of the first tools that many teachers use to teach math concepts.
Base ten blocks help students visualize tens and hundreds places. A single block is worth one unit, a line of 10 blocks is worth ten units, and a 10×10 square of blocks is worth one hundred units.
You can buy a set of base ten blocks online, or you can make your own! Just dig out your old grid paper or use this link to make some, or print out this handy worksheet.
Interact with your base-ten blocks by asking critical thinking questions such as:
How do you build 103 units?
How do you build 25 units?
If you draw our house/yard, how many units do you count?
Tip: Subtract numbers by borrowing from the tens place!
2. Build together.
Building together helps students understand one way that numbers come to life in the real world. Challenge your child with building blocks, marshmallows/gumdrops and toothpicks, or LEGOs™ depending on their skill level.
Count how many 2×1 building blocks make up an 8×1 building block, or how many 2×4 building blocks divide from a 6×8 building block.
Create a geodome. You can make a sweet treat while learning about shapes – plus some physics on the side. Use your sweet treats (about 30) and limit the toothpicks (50, or so), and see who can create the most robust structure by using different amounts of materials and creating different shapes to support a weight.
Measure, move, weigh, and build as you work your way through these LEGO™ Education design challenges for middle school students with your old tub of bricks!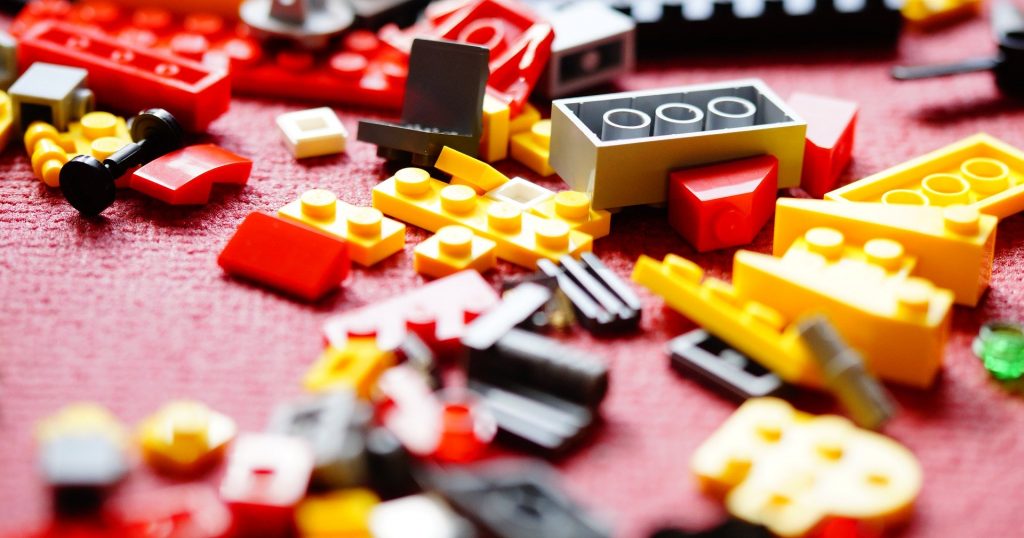 3. Card Games
Middle school students in particular benefit from the gamification of mathematics. Card games are a popular way for many families to spend time together – and a great way to practice some math skills, too.
One popular game that requires addition, subtraction, multiplication, division, and order of operation skills is "24". The goal of the game is to use your math skills to make 24 using the cards you draw. Use a timer to see how fast you can do it!
For younger children, use playing cards as quick-draw flashcards for simple math facts practice. Just draw two cards and go! (For example: draw 5 and 7 in a multiplication practice game and call "What's five times seven!" Or in a subtraction practice game call "What's seven minus five!")
4. Board Games
Test your spatial reasoning over a game of Connect Four, Checkers, or Chess. Each game builds strategic thinking skills.
Connect Four is excellent for young players because the games are quick! Students develop a strong sense of play patterns and can design strategies with each game iteration.
By marking each move on the board in Chess and Checkers, players learn to identify significant actions and relate them to game outcomes. Students connect input and output, sharpen analysis skills, and develop an appreciation for patterns in complex systems.
Data scientists have analyzed these games, and more – so start here, and keep playing!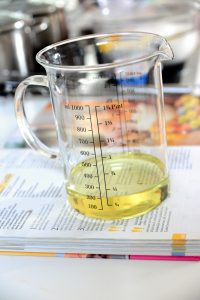 5. Baking and Food
Did you know that mathematics and baking are related? Whether you study linear algebra like mathematician and pianist Eugenia Cheng or you are a budding Kids Baking Championship enthusiast, math can help you avoid landing on Worst Cooks in America.
Have your child prepare the ingredients for your meal, and use baking to teach ratios and unit conversions. Measure the ingredients in different ways and test out both the English and Metric measurement systems. Make a double batch or half a batch for an added challenge.
If you would like to support your local restaurants (and delivery drivers!) or don't feel handy in the kitchen, talk with your student about bargain hunting. Should you order a 14-inch pizza for $12 or a 16-inch pizza for $15? Have your child calculate the tip, too!
6. Talking About Numbers
Finally, keep the conversation flowing. For older students whose classes are abstract and advanced, talking about numbers may seem more challenging when the math is harder to conceptualize and explain. But, this belief is a common misconception. Mathematics expert and founder of 3Blue1Brown Grant Sanderson suggests that engaging in developing a fictional story for a math problem can help us engage with math – and maybe even enjoy and understand challenging problems better.