Kirstin Fowler, MAT, MA, BA
Founder and Chief Educational Officer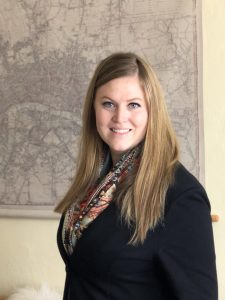 Kirstin Fowler graduated from Duke University with a Bachelor of Arts, and continued her education at the University of Manchester (Sotheby's Institute – London), earning a Master in Contemporary Arts (merit). During her time in London, each of Kirstin's professional endeavors included an emphasis on writing and reading critically as well as primary source historical research.
Upon her return to Pittsburgh, Kirstin decided to pursue her passion for teaching formally and earned a Master of Arts in Teaching from Chatham University. During this time, she developed a precise understanding of educational pedagogy. It is this combination of knowledge and experience that has allowed Kirstin to become a successful teacher and tutor who creatively imparts foundational skills, provides enrichment challenges, and personalizes learning with a wide variety of technology.
Kirstin taught academic and honors World & American history courses at Upper St. Clair, North Allegheny, and Fox Chapel Area school districts. She spent several years as a freelance curriculum writer and video producer for Social Studies and English/Language Arts courses, has written innovative, research-based articles to the Learning Bird educator's and administrator's blog, and is a key contributor for a variety of national common assessments (TX, CA, FL, DE, STAAR, AP) and teacher licensing exams.
In addition to serving as managing director and Chief Education Officer for KEFTutoring, Kirstin is the local chairwoman for the Duke University Alumni Admissions Committee. She currently works for Houghton Mifflin Harcourt in the Literacy Solutions practice as a Professional Services consultant. In this role, she focuses on providing professional coaching and curriculum implementation to teachers and administrators to elevate student achievement in the classroom.
PA State Certifications:
7-12 Social Studies (Certificate of Excellence), 7-12 English
TESOLS certification pending.
Please inquire for further information.
PA State educational clearances are available upon request.