Course Details:
Tutor: Evan Adcock, KEFTutoring team match assistance
Grades: (rising) 6-12
Type: Group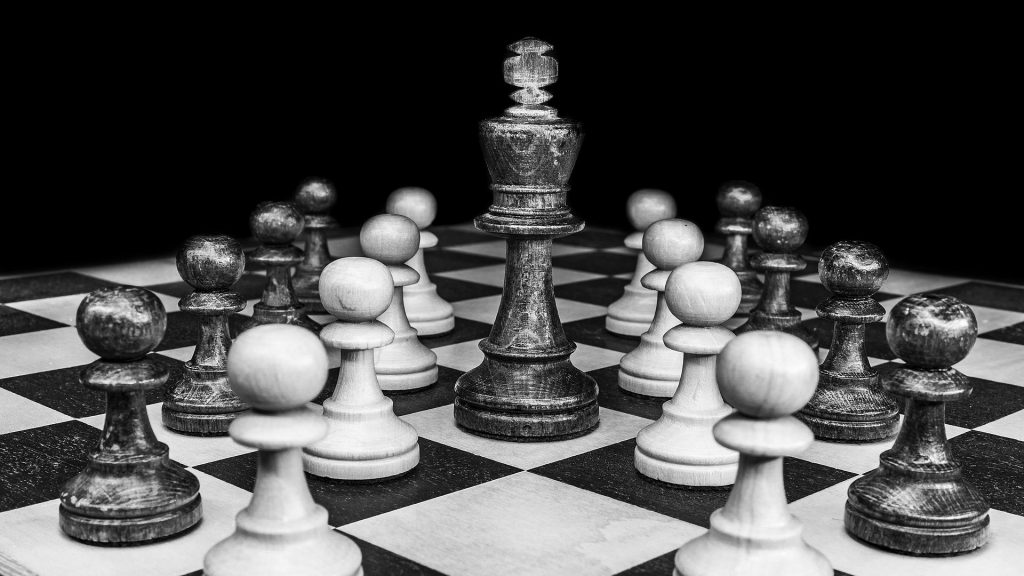 Course Description:
Build logic and reasoning skills through studying and playing chess. Learners of any skill level will learn the rules of the game, will explore game theory, and will even dive into the history of chess. Practice annotating each game that you play for later analysis as you compete against clubmates. The opportunity to strategize will sharpen critical reasoning skills while simultaneously teaching sportsmanship.
Topics include, but are not limited to:
History of Chess, including a brief look at game variations across the world
Strategy and Theory, including how to think critically about your choices and how to anticipate your opponent's moves
Chess Annotation, including how to record your game as you play and how to review the game move-by-move for later analysis
Competition and Sportsmanship, including actual match-play where you remain courteous, win or lose
Skills:
Critical thinking & analysis
Reflection/ Skill development
Stress & Time management (in competitive timed matches)
Competition and sportsmanship
Timeline:
Prerequisite: Students should respond to tutor surveys about their prior experience with Chess. New or inexperienced players should review the game rules before week 1 with resources provided by the tutor. (if needed, each group member should also register for any virtual programs that will be used for the club)
Week 1: Group introductions, a seminar about history and variations, review of game rules, pair off for casual games
Week 2: Seminar on annotation & etiquette, discuss strategy, pair off for casual games
Week 3: Layout group competition rules and expectations, play round 1 matches.
Week 4: Voluntary review of annotated matches, play round 2
Week 5: Voluntary review of annotated matches, play round 3
Week 6: Voluntary review of annotated matches, play round 4
Costs and Session Details:
Six sessions per course; please inquire for extended courses.
Supplemental materials may be required for certain projects. Please inquire for further details.
NEW STUDENT DISCOUNT: Save 2.5% each on each Creative Course registered for and paid for in full before June 15.
DOUBLE COURSE BONUS: (All Students Eligible) Pay in full for TWO CREATIVE COURSES before June 15 to receive a 10% discount on your total package!
*No more than two discounts can be applied to a course. Discounts do not apply to full-year "Classic Courses". Please inquire for details.
Group Courses Pilot
Sign up for our Group Courses Option and select week of June 15, July 1, or July 15
All students participating in this course will automatically receive a 5% Group Course Pilot discount. Exclusions apply. Please inquire for details.
Fill out the course interest inquiry form to receive a personalized quote and further information.